Tuinaanleg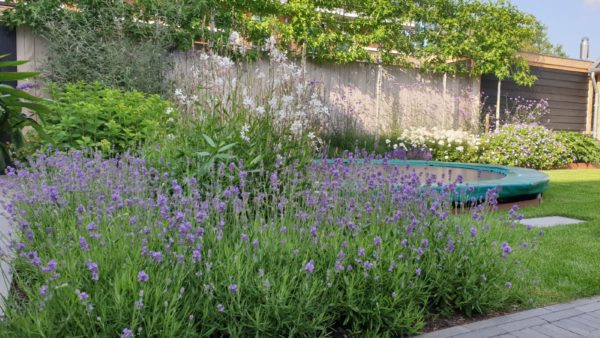 Of het nu gaat om de aanleg van een voor- of achtertuin, onderhoudsarme of kindvriendelijke tuin: wij maken er werk van. De aanleg van uw tuin begint met een goede planning, zodat u slechts tijdelijk 'in de rommel zit'. Vanzelfsprekend beperken we waar mogelijk de overlast voor buren en buurtgenoten.
Met gevoel voor kwaliteit en liefde voor het vak maken wij van het ontwerp een schitterende tuin. Niet alleen het voor u zichtbare werk is van belang; ook de onzichtbare fundatie is belangrijk voor duurzaam tuingenot.
Het is dan ook van groot belang om wederzijds vertrouwen in elkaar te hebben; goede communicatie met de opdrachtgever(s), een nette werkwijze en degelijke afwerking staan daarbij centraal.